Good Health from the Inside, Out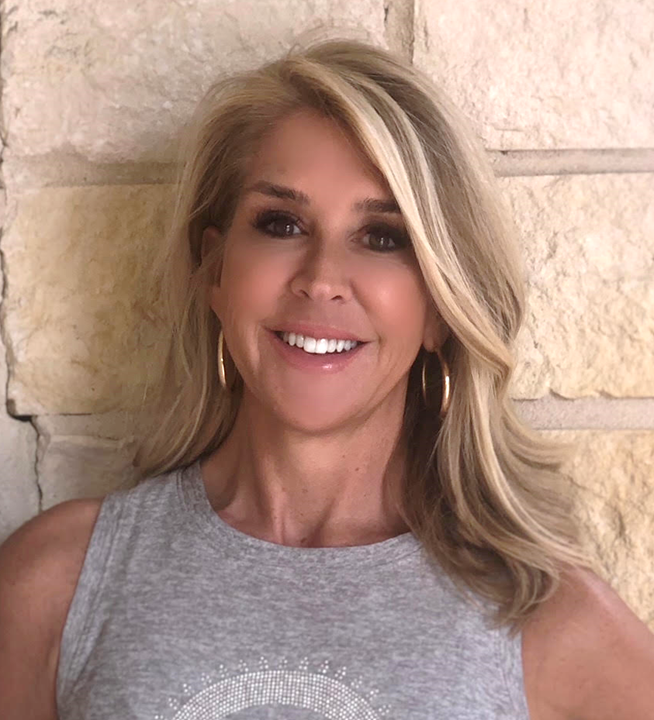 In a perfect world, we would all eat a well-balanced diet, manage stress beautifully, and sail through menopause without breaking a sweat. Unfortunately, we don't live in a perfect world. Mood swings, brain fog, hot flashes, stress overload, and a diet lacking in essential vitamins and minerals are a reality for most women despite our best efforts. A healthy body is a happy body, and that's why it is so important that you are giving your body everything it needs to perform at its best and carry you through menopause and beyond.
However, with so many vitamins and supplements on the market, it can be overwhelming to know what you need, and most importantly, what you can trust. These are just a few of the reasons why Bonafide has developed a new line of naturally powerful vitamins and supplements specifically designed to address many of the most essential needs women have as we age.   Developed with doctors, all these product ingredients are meticulously selected and rigorously tested to meet the highest standards for every woman's health.  All that's left to do is choose the formula that's right for you.
Bonafide Vitamin B Complex
Feeling mentally and physically sluggish? You may be lacking in Vitamin B. An energy and metabolism-boosting vitamin, Vitamin B can help put a little pep back in your step. Our blend is a complete B vitamin complex that has been balanced with the perfect of dose of all eight B vitamins that are essential for full body energy and brain function.*
Bonafide Gut Probiotic
That uncomfortable feeling around your midsection might not be part of the weight gain that can often accompany menopause. It could be that your digestive health isn't what it should be. Excess bloating, constipation, and other digestive issues become more prevalent as we age. That's why we need a hardworking combination of good bacteria to support a balanced gut and help with regular digestion. Probiotics are also the foundation of a complete, healthy digestive system. Our Gut Probiotic has been formulated specifically to help us feel comfortable every day, while also supporting our immune health.*
Bonafide Vitamin D
Loss of bone density and loss of muscle mass both occur as we age. Exercise and strength training can help, but if you aren't getting enough Vitamin D, your body may not be fully absorbing the calcium it needs. The easiest way to get this essential nutrient is from the sun, but not everyone may want to subject their skin to wrinkles and sun damage; which means some of us may not get outside as much as we need to in order to obtain adequate amounts of Vitamin D.  Our highly bio-available Vitamin D is easily absorbed and supports bone health, muscle strength, calcium absorption, and the immune system for a strong, healthy body.*
Bonafide Multi-Vitamin
If you think you are getting all the vitamins and nutrients you need from a well-balanced diet—think again. Sure, a good diet rich in vegetables, protein, and healthy fats is a great place to start, but let's face it---you're busy and there's a good chance that there are still some nutritional gaps to be filled. Folate, antioxidants, calcium, and magnesium are all essential to our bodies as we age, and most of us aren't getting enough of them through our diet alone. You may want to consider incorporating a vitamin that works just as hard as you do into your daily routine. Our Multi-Vitamin is made up of 15 vitamins and minerals that have been carefully selected by doctors to complement your diet and help you meet your daily nutritional needs*—so that you can meet everyone else's.
Bonafide Magnesium
When it comes to energy production, and strong bones and teeth, magnesium is the unsung hero.* This essential mineral supports numerous processes throughout the body and helps keep it running smoothly and efficiently. Our blend is a combination of two different sources of magnesium that work together to provide a more complete supplement to your daily nutrition.
It's important to remember that vitamins and supplements are not meant to take the place of a good diet and exercise, rather they are designed to enhance it. Try making them part of your healthy lifestyle for enhanced energy, clarity and performance.