Calcium + Vitamin D 3 Packs
1 Bottle (180 capsules)
A blend of Calcium plus Vitamin D that helps build and maintain strong and healthy bones.*
Supports bone health*
May reduce risk of osteoporosis

⁶

Superior ingredients, developed with doctors
Information about shipping, subscription, ingredients, and how to use our products.
Why you need Calcium + Vitamin D
A carefully chosen bio-available blend of calcium plus Vitamin D, which are essential for building and maintaining strong bones in women.*

Supports bone health*
Calcium and vitamin D work together to protect your bones—calcium helps build and maintain healthy bones, while vitamin D both helps build bones and helps your body effectively absorb calcium.*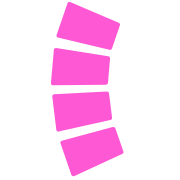 May reduce risk of osteoporosis⁶
Getting adequate calcium and vitamin D throughout life as part of a well-balanced diet may reduce the risk of osteoporosis.*

Easy to Swallow
A smooth vegetarian capsule makes it easy to swallow
Superior ingredients, developed with doctors
We meticulously select and rigorously test top-quality ingredients to meet the highest standards for every woman's health.
Naturally powerful with zero compromises

Non-GMO

No artificial colors or flavors

Vegetarian
You deserve relief without compromise
That's why we've spent years rigorously researching, sourcing, and testing the purest ingredients to create safe and effective solutions.
Read our story