Magnesium Complex 6 Packs
1 Bottle (360 capsules)
A combination of two different sources of magnesium, that provide an excellent source of this essential mineral needed for numerous processes in the body.*
Increases energy*
Helps maintain healthy bones and teeth*
Superior ingredients, developed with doctors
Information about shipping, subscription, ingredients, and how to use our products.
Why you need Magnesium
A mineral that helps keep a woman's body functioning properly by supporting energy production, muscle function and the maintenance of healthy bones and teeth.*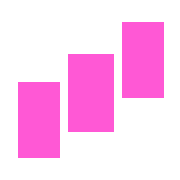 Increases energy*
An essential mineral required for
energy production

Helps maintain healthy bones and teeth*
Magnesium assures the strength and firmness of bones and makes teeth harder

Easy to Swallow
A smooth vegetarian capsule makes it
easy to swallow
Superior ingredients, developed with doctors
We meticulously select and rigorously test top-quality ingredients to meet the highest standards for every woman's health.
Naturally powerful with zero compromises

Non-GMO

No artificial colors or flavors

Vegetarian
You deserve relief without compromise
That's why we've spent years rigorously researching, sourcing, and testing the purest ingredients to create safe and effective solutions.
Read our story