Vitamin C 3 Packs
1 Bottle (60 capsules)
A hard-working antioxidant that supports a healthy immune system.*
Supports immunity*
Powerful antioxidant protection*
Superior ingredients, developed with doctors
Information about shipping, subscription, ingredients, and how to use our products.
Why you need a Vitamin C
Specially formulated with a premium quality Vitamin C to help keep a woman's immune system running strong every day.*

Supports Immunity*
An essential nutrient that helps support white blood cells function and other components of a healthy immune system*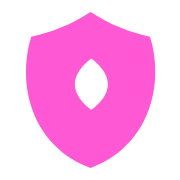 Powerful antioxidant protection*
Vitamin C is a powerful antioxidant which supports the body's natural defenses*

Easy to Swallow
A smooth vegetarian capsule makes it easy to swallow
Superior ingredients, developed with doctors
We meticulously select and rigorously test top-quality ingredients to meet the highest standards for every woman's health.
Naturally powerful with zero compromises

Non-GMO

No artificial colors or flavors

Vegetarian
You deserve relief without compromise
That's why we've spent years rigorously researching, sourcing, and testing the purest ingredients to create safe and effective solutions.
Read our story