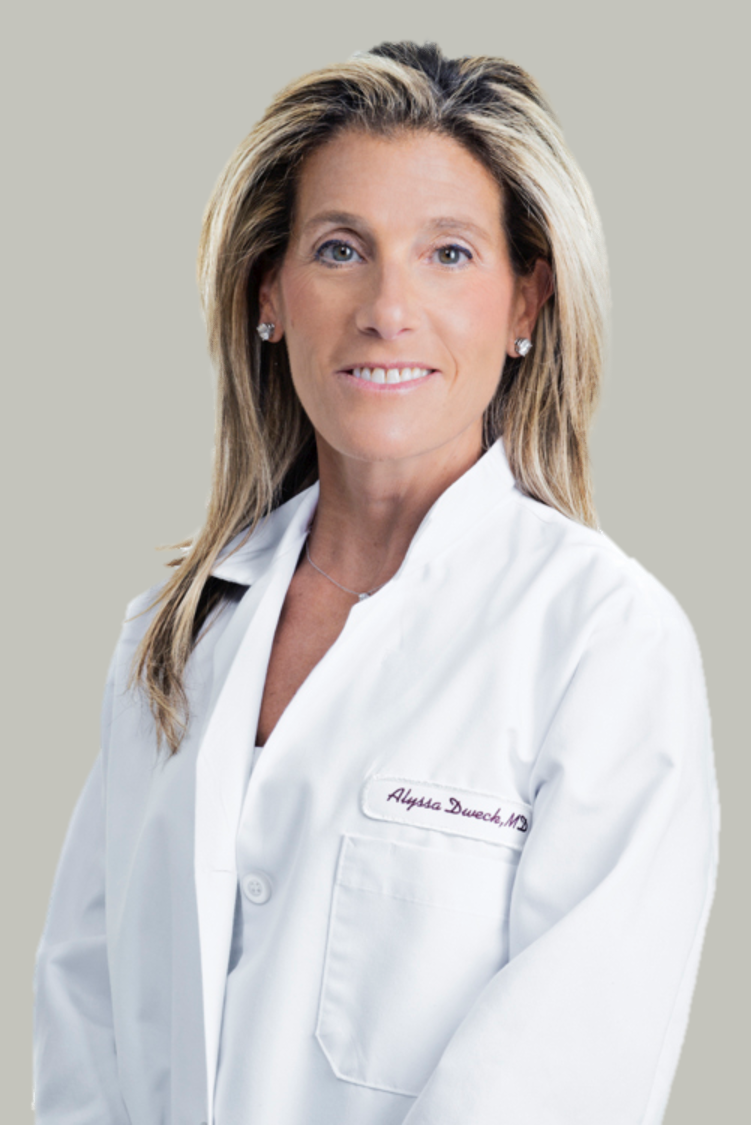 Your gynecologist is often the first stop when a breast concern arises. After all, we are the ones who have always encouraged a religious monthly self-breast exam and have helped decorate showers with reminder cards for years. But times are changing. While we should stay consistent with our self-breast exams, we should also shift more focus on breast self-awareness. Become familiar with what your breasts look and feel like on a regular basis and learn what is normal for you. Make it a point to check in with your gyno with any significant change or concern; as not all complaints are the dreaded "C" word.
Breast Pain
Many women note general discomfort, swelling and sensitivity in both breasts as part of the premenstrual experience. This is cyclical and hormonally related and typically resolves with the onset of menstruation. Believe it or not, overdoing the caffeine is another common cause of breast pain. While not dangerous, it can be unnerving. A simple "caffeine" break should resolve the issue quickly and if so, feel free to drink up once again.  
A poorly fitting bra, especially with that darn underwire that digs or chafes can often be the culprit. Treat yourself to a proper bra fitting, especially after childbirth or a notable weight change.  
Trauma from your excited dog or toddler for example, might also traumatize the breast and cause a bruise and discomfort. Comfort measures and time usually heal all.  
A breast infection, during lactation or from plucking hair can be super painful as well, but usually resolves with warm compresses and/or antibiotics. For pain that persists or worsens, be sure to check in with your healthcare provider. 
Cystic Breasts
Many women have fibrocystic and dense breasts making self-assessment more challenging. These lumpy bumpy "busy breasts" are often characterized by tender cystic tissue on one or both sides. Fibrocystic changes are super common and benign. 
Nipple Discharge
Needless to say, when there is drainage from the nipple(s), panic can often set in. Clear or milky discharge from one or both breasts is usually a benign condition. Some medications can cause a milky discharge. Residual lactation from one or both nipples after nursing can often persist despite weaning, especially with continuous stimulation. Rarely, a milky discharge results from a growth in the pituitary gland in the brain called a prolactinoma. This can be ruled out with a blood test and brain MRI. A green or black nipple discharge typically signifies
duct ectasia
, a benign condition in which a breast duct gets clogged, inflamed and secretes trapped fluid. A bloody nipple discharge is cause for concern and requires investigation. Be sure to contact your doctor if you are experiencing any unusual discharge.
Underarm (axillary) Tissue
Many women have extra or accessory breast tissue in the armpits (axillae). In most cases, this is painless but prominent tissue is not clinically concerning. In fact, it may wax and wane in size and tenderness with the menstrual cycle, just as breast tissue does.  
Additionally, from time to time, women might note smooth and mobile inflamed lymph nodes as a result of shaving, dental work, a recent vaccination or infection but, an enlarging, persistent or nonmobile lump in the axilla is cause for concern and does warrant an evaluation.           
Breast Lumps
Nothing causes fear and angst in a woman like a palpable breast lump. In many instances, a simple and benign breast cyst (fluid filled sac) is to blame. These are benign and often resolve spontaneously, but occasionally may need to be drained.   
A solid mass, on the other hand often warrants further investigation. A fibroadenoma is a super common and benign solid breast growth. These are often noted through clinical breast exam or on a mammogram and/or ultrasound (aka sonogram) and biopsy or excision might be recommend for confirmation. Other solid masses are more concerning. When in doubt, a complete work up with an exam, imaging, and biopsy are in order. 
A Word About Breast Imaging
A mammogram is the best screening tool for breast cancer. I recommend 3D with tomosthesis for best results, starting at age 40 for the average risk woman.   A breast ultrasound is often recommended to increase sensitivity if breasts are dense. Dense breasts are harder to evaluate on mammogram. MRI has proven very sensitive for screening and diagnostic purposes in high-risk populations, but they do prompt more biopsies. MRI may have a role for primary screening in future.
 
Remember, it's important to pay attention to your breasts, and to note any changes or pain that may be out of the ordinary for you. Consider this to be a form of proactive and consistent self-care, helping to preserve your physical well-being and peace of mind.